Source: Common Sense
What the Truckers Want
I've spoken to 100 of the protestors gathered in the Canadian capital. What's happening is far bigger than the vaccine mandates.
By Rupa Subramanya
10 February 2022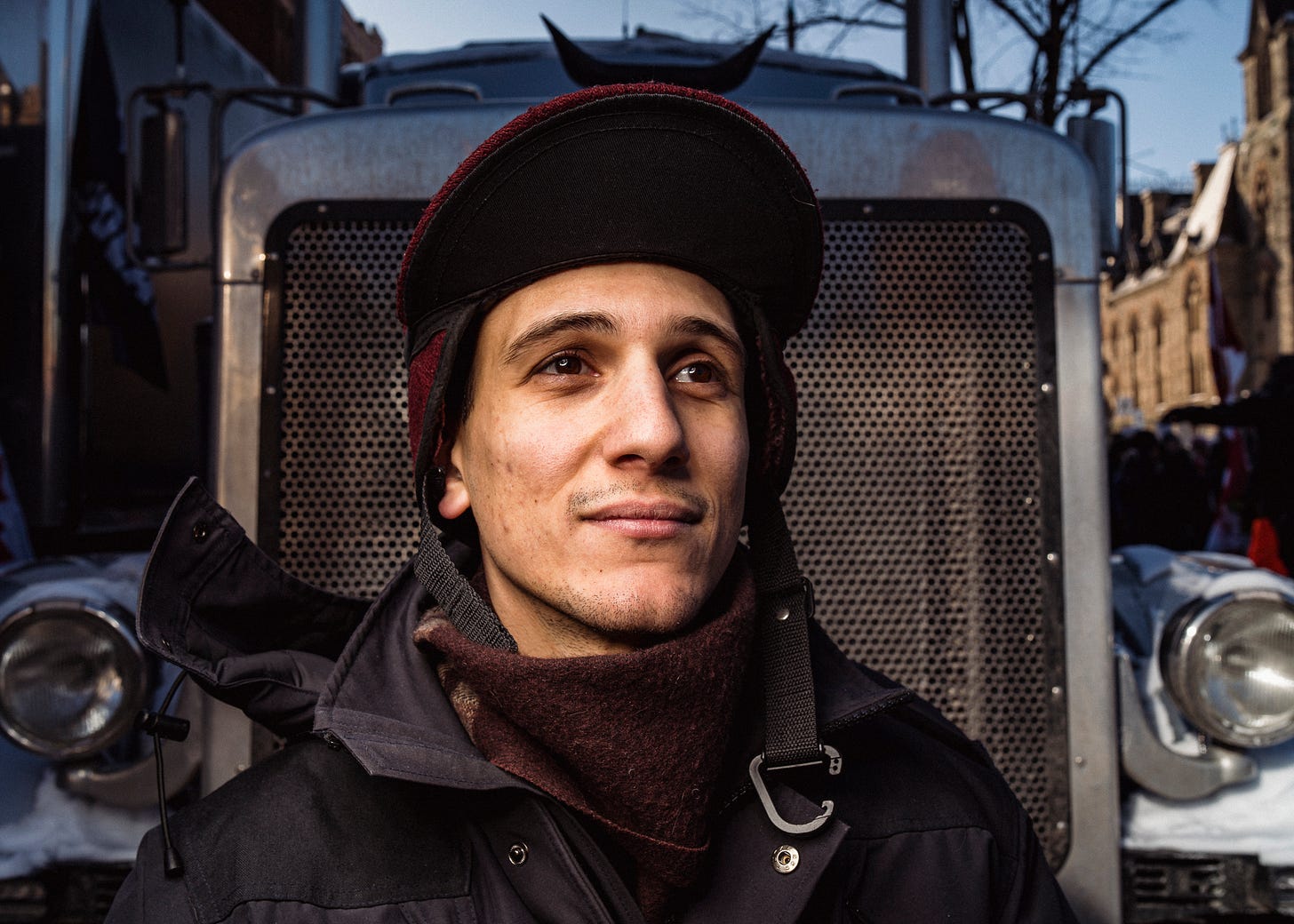 For two weeks, the 18-wheelers, the semis, the tractors and the pick-up trucks streamed through the snow and ice into the center of Ottawa, the Canadian capital.
They came from across the country. Vaxxed, unvaxxed, white, black, Chinese, Sikh, Indian, alone or with their wives and kids. They huddled around campfires. They set up pop-up kitchens and tents with block captains doling out coffee and blankets. They honked (and honked and honked). They blasted "We Are the World." And everywhere you looked, someone was waving the Maple Leaf.
It dipped to 4 degrees. The mayor declared a state of emergency. And they didn't budge.
The truckers were scared of running out of gas—freezing to death in their little truck beds in the middle of the night. The city threatened to arrest anyone who brought it to them. In response, hundreds of Ottawans did just that. The truckers stayed put.
---
Continue reading this very evocative essay ===>Common Sense<===